Lake Maggiore and its surroundings
Explore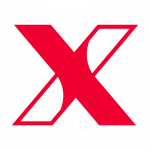 We are talking about
When it is said that Lake Maggiore is an "enchanting" place, it is minimized. It is a question of vocabulary, but more than anything else, of emotions. At first it strikes you: each bend of the panoramic road from from Carpugnino, the exit of the A26 motorway, to Stresa makes your hearth beat faster.
The vastness of the stretch of water protected by dense layers of mountains that follow one another up to Switzerland. You see them all, in detail, with their shades of green, which is then blue depending on the play of light. The slopes, devoid of large buildings up almost to the shores of the lake, are made to be explored, with the calm of walkers and the breath of those who pedal.
And the islands, 3 large atolls decorated by a luxuriant nature and desired by the incredible minds of men of the past and the skilled hands of artists of the present, seem a too perfect landscape to be real.
Yet they are and tell a centuries-old story. And it deserves to be admired.